DAVID KIZZIAR                      
                                                                                ∙ Fine Art ∙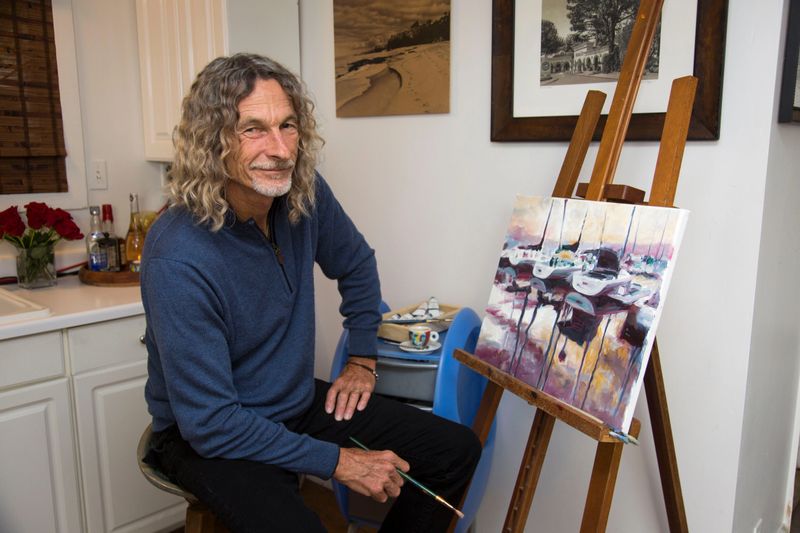 David at the easel working on his oil painting of DANA POINT HARBOR.                                      
David Kizziar started drawing at the age of five and, despite having no formal art education progressed naturally to ink and then oils. Growing up in Southern California, he spent years surfing but had to swing a hammer to pay the bills. At thirty-five, he took a ten-year hiatus from art to pursue his other passions in life – music & songwriting. During that time he wrote nearly four hundred songs but completed only one painting, a fact that he credits to his non-traditional schooling in oils and the two thousand hours he spent completing the work.

Today, Kizziar's style demonstrates his renewed passion for art on his quest to create captivating colored pencil drawings on toned paper and oils on canvas. His knowledge and eye for perspective have helped him develop his gift for portraying life-like movement. David defines his style as "one that evokes feelings and thought" and strives to have his art emit a mood that reflects life's beauty so viewers can feel "the essence" of his pieces. Inspired by lighting, composition, and his love for the Master's, he paints every day to elevate the 'magic' of art by conveying his passion for life.
David is currently working on a series of fine drawings capturing the charm of Laguna Beach, where he resides. He uses six colored pencils to create the pieces in this beautiful collection, each of which take more than 300 hours to complete. David exhibits at the Sawdust Art Festival in Laguna Beach, with the Dana Point Fine Arts Association, various art shows and galleries domestically; as well as internationally.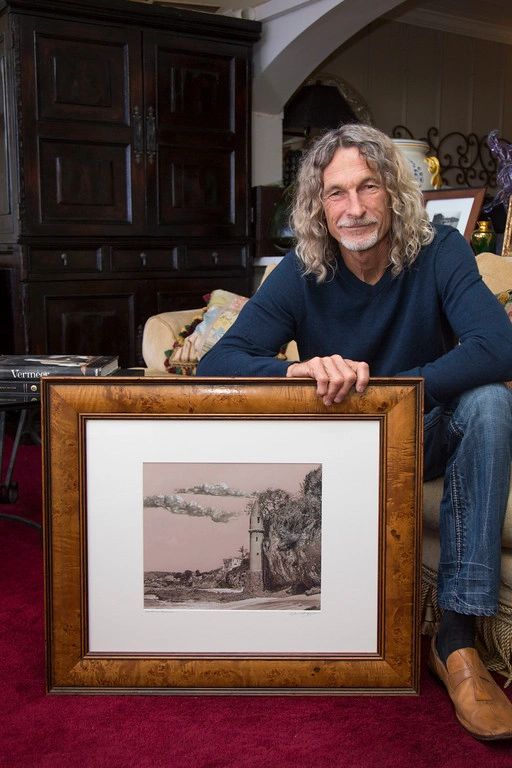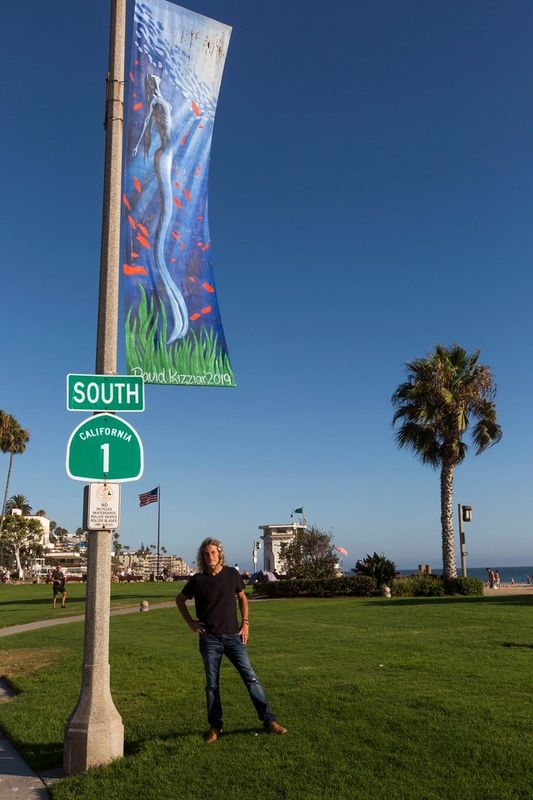 Recent Recognition: David's mermaid oil painting, ASCEND,  won the City of Laguna Beach 2019 Juried Banner Competition and is displayed at the community's Main Beach, while his drawing of Victoria Beach was selected for the 2019 Colored Pencil Society of America- International Juried Exhibition.

Follow David Kizziar on Instagram: davidkizziar_artist_laguna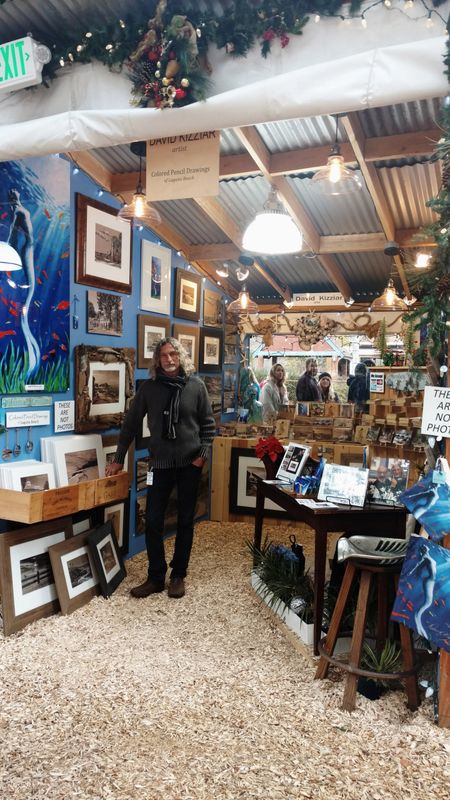 David at the Sawdust Winter Fantasy show 2019