"ENGLUND'S POND" - Ink Drawing
"ENGLUND'S POND" - Ink Drawing

Upon a recent trip to Amsterdam and a day studying the works of the Masters, David was particularly interested in Rembrandt's ink drawings and etchings print making at the Museum Het Rembrandthuis.   When he returned, while visiting with friends, he sat at their breakfast table looking out a large window onto a Koi pond and beautiful garden, this inspired him to create Englund's Pond in ink. Just as his colored pencil drawings, David must be precise while drawing as there is no room for mistakes or erasing.    The Original ink drawing is no longer available; however, archival prints,  high definition sublimation metal prints and note cards may be purchased.
 LARGER & CUSTOM SIZES AVAILABLE, please contact us for more information. 
****WE SHIP ANYWHERE, PLEASE EMAIL US FOR RATES********FREE SHIPPPING for addresses located in the Continental USA only**** U.S Terr. & International, please contact us for shipping rates. 
Original Englund's Pond framed.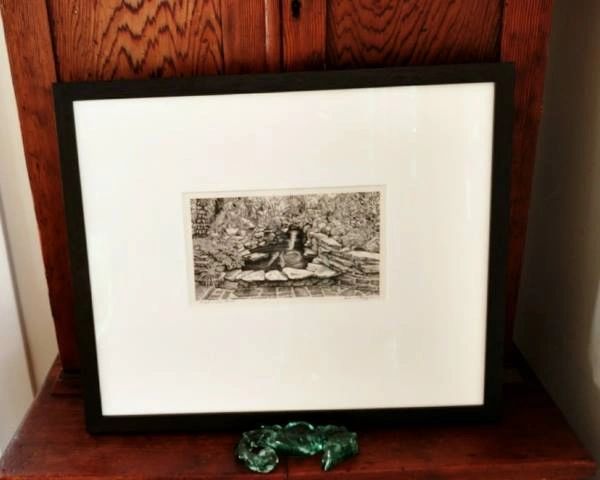 Progression of Englund's Pond drawing
David Kizziar in front of Museum Het Rembrandthuis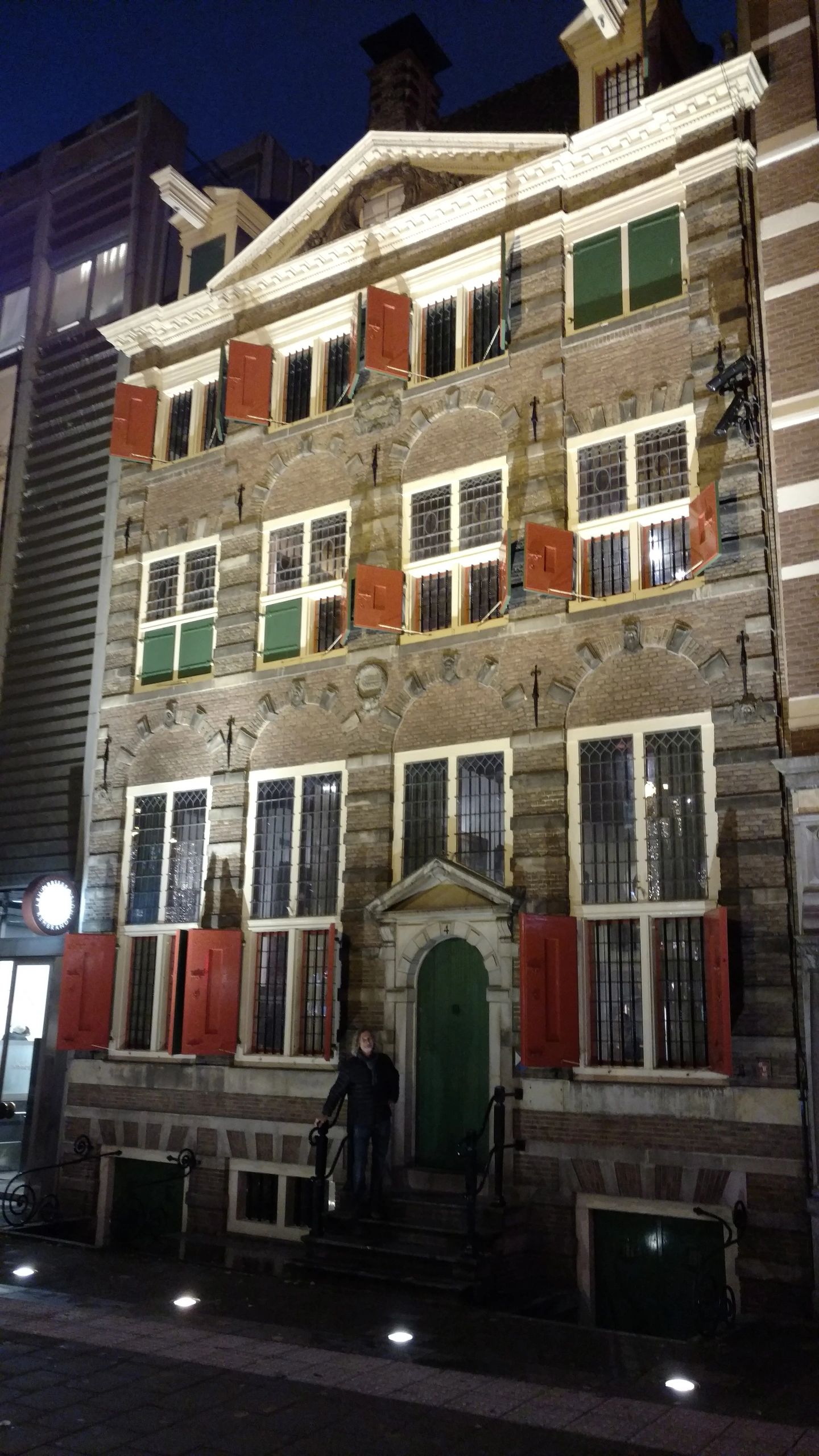 Demonstration of Rembrandt's etching printing process at Museum Het Rembrandthuis, Amsterdam 
Example of Rembrandt's drawings.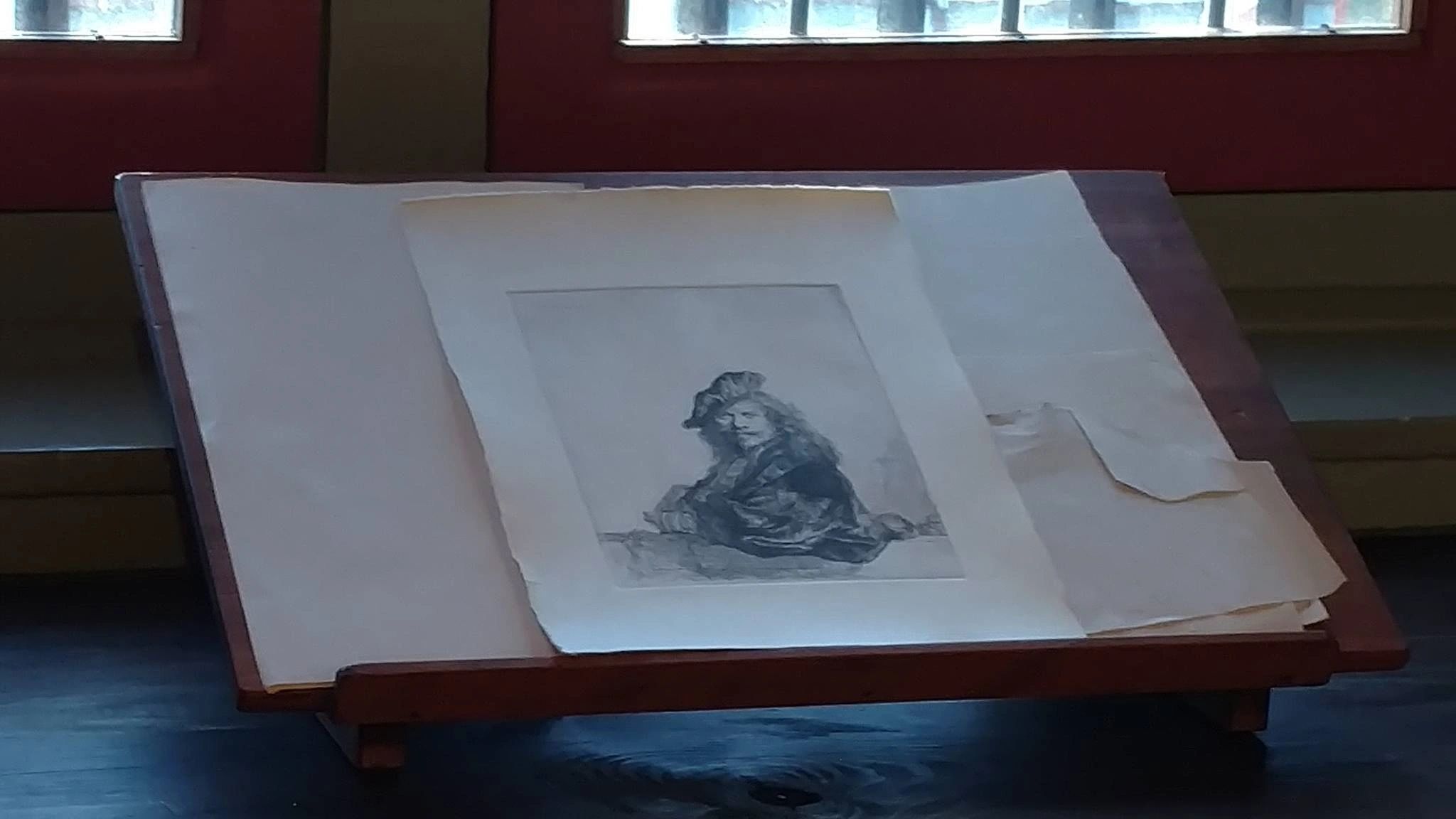 Ink drawing, The BATTLE OF TERHEIDE, by artist Willem Van de Velde (I), 1657- Rijksmuseum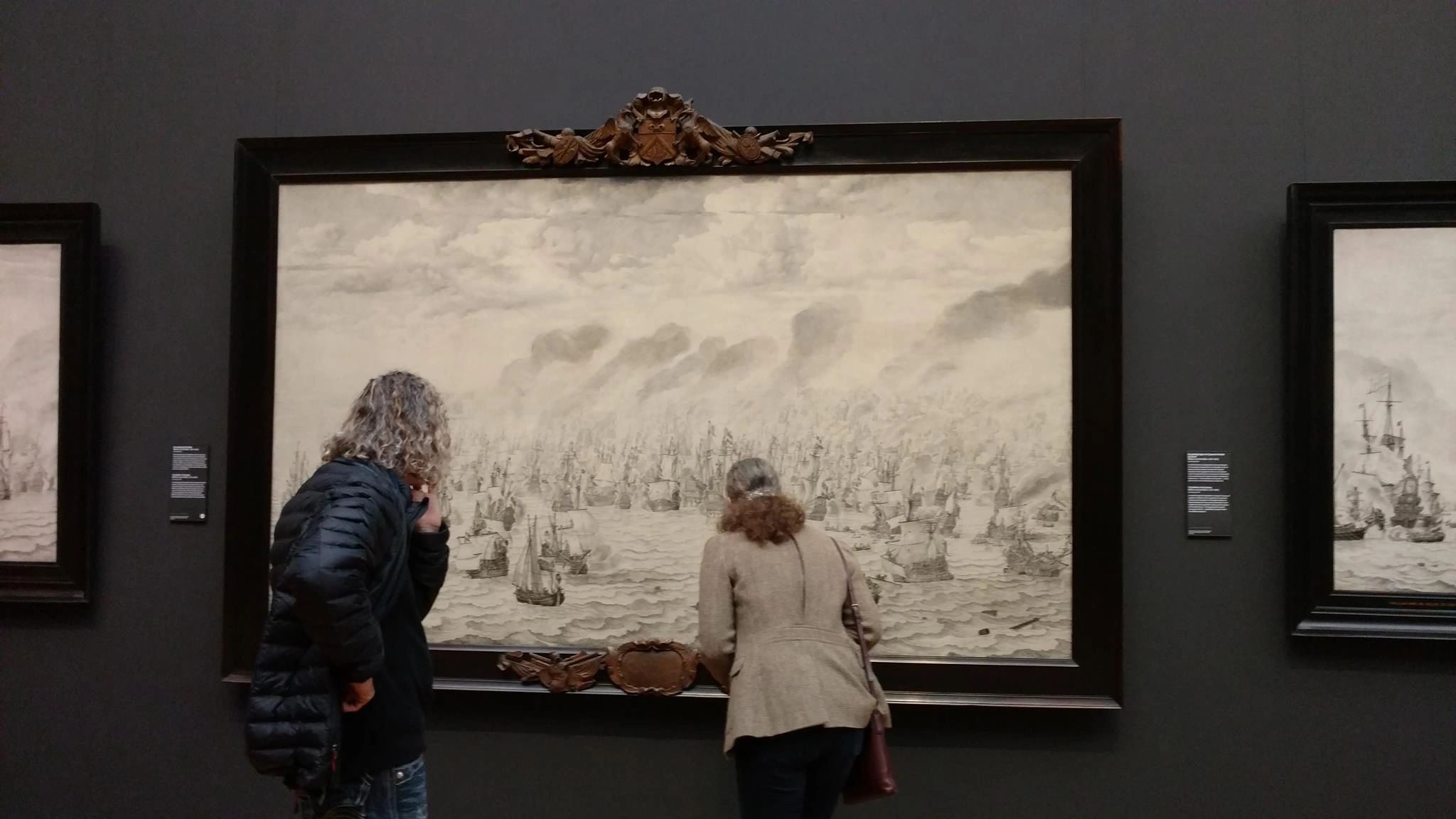 ©Copyright. All images are protected under international copyright law. Any reproduction of the images is illegal.