"MOSS POINT"- Colored Pencil Drawing
 "MOSS POINT", Laguna Beach, California  Colored Pencil Drawing by Artist David Kizziar.  
Moss Point Beach in Laguna Beach is a secluded cover north of Rockledge and south of Wood's Cove. The striking beauty of the cove is captured by Kizziar and is lifelike in depicting the essence of it's natural allure.  This particular drawing was selected in the Laguna Beach Juried Fine Arts Competition to be exhibited at the Laguna Beach City Hall.

Original Drawing size is 9" x 12.5", took approximately 300 hours to complete and was created using 4 brown and 2 white colored pencils.  Printed from the original.  
CUSTOM SIZES AVAILABLE****FREE SHIPPING for all addresses within the Continental USA***U.S. Terr. & International, please contact us for shipping rates. 
NOTE:  The artist has chosen a custom frame option for this print, if interested please contact us for more information.
More information on ORIGINALS:  visit  http://www.davidkizziarfineart.com/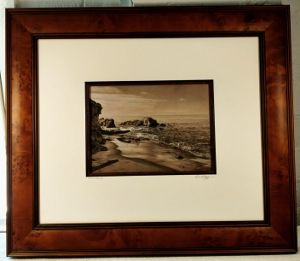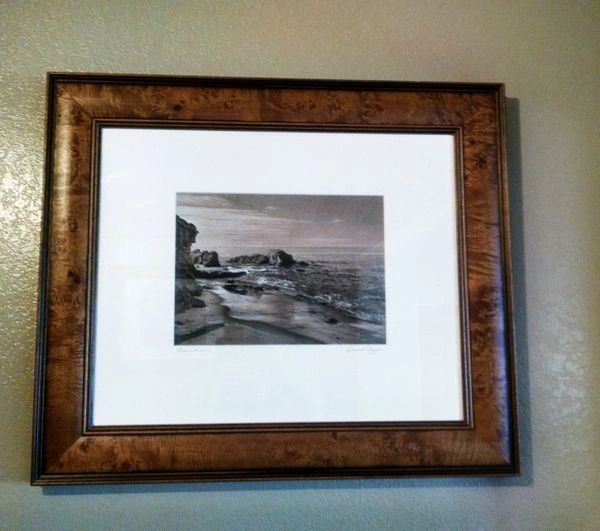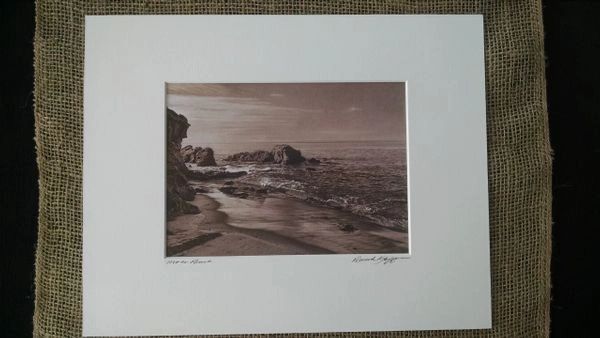 ©Copyright. All images are protected under international copyright law. Any reproduction of the images is illegal.